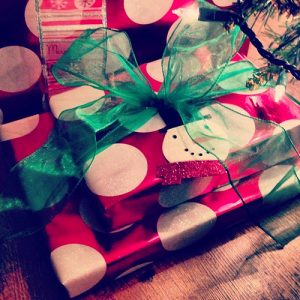 Last week, we discussed the types of holiday gifts men don't want. So, what do men what as holiday gifts? That can be a difficult question to answer since all men are different and finding that perfect manly gift can be difficult. However, this week we take a look at gifts that could be in great demand this holiday season.
1. The Techie – Most men love playing with new technology and new gadgets. If you have the budget to spend, consider giving an iPad Air or the new Lenovo Yoga 2. Both tablets/computers are in great demand this holiday season. The iPad Air is easily the best full-size iPad yet and it now matches the design of the iPad Mini. This year's version has a snappy A7 processor and M7 coprocessor, while keeping the same multi-day battery life. If your man is anti-Apple, try the Lenovo Yoga 2 for the person who can't decide between a laptop and a tablet. It has multiple usage positions and this Ultrabook can go from perched on your lap to touch screen in an instant! It's definitely a holiday gift worth giving.
2. The Sports Fanatic – Do you have a sports fanatic in your family? Consider giving him an individually handcrafted leather baseball, football or basketball from craftsman Paul Cunningham. In case you haven't heard of Paul Cunningham, he was a photo editor for Major League Baseball who eventually left photography to be the senior baseball glove craftsman at a small baseball glove importer. From there he started his own business, Leather Head Sports, designing and individually crafting leather balls.
Cunningham's balls are in great demand because they aren't just the regular run of the mill sports equipment. He personally chooses the leather hides for the balls from a boot leather tannery in Maine. The balls can also be personalized by choosing your favorite team colors for the balls seaming and leather. This is the perfect manly gift that is also one of a kind this holiday season.
3. The Caffeine Addict – If the man in your life loves coffee, consider gifting him the ROK Espresso Maker that looks like an oversized wine opener. This is considered the Rolls Royce of coffee makers and can be in great demand this holiday season. It gives you full control over how your espresso is made by making you an active participant not just a button pusher. The ROK is easy to use and comes with a 10-year guarantee, a reusable storage tin and accessories.
4. The Adrenaline Junkie – If you really want to give the perfect manly gift that's fun, adventurous and out of the box, consider giving your special man an introductory flight lesson or a race driving session. Either of these gifts will get you put on their "favorite person" list. They both give that special man in your life the chance to live out a fantasy and Cloud9 Living is the place to turn. This company offers unique, memorable experiences that are in great demand as gifts. The best part?  They have locations all over the country.
And don't forget, if you're looking for a great stocking stuffer this holiday season, CLEVERFIT Collar Stays are the perfect manly gift. Our quick-sizing capability eliminates the need for keeping up with multiple sets of fixed length stays, giving men the confident, crisp appearance that they are looking for. And right now CLEVERFIT is on holiday special at 20% off the regular price of $49.95, making them just $39.95 with free shipping too!  Click here to contact us and check out our video to more about CLEVERFIT.
Do you have an idea for a perfect manly gift? If so, we want to hear it!
Photo Credit: CS_McMahon