November 28, 2013
Uncategorized
Warning
: Invalid argument supplied for foreach() in
/home4/imclever/public_html/wp-content/themes/cleverfit/archive.php
on line
44
leiv0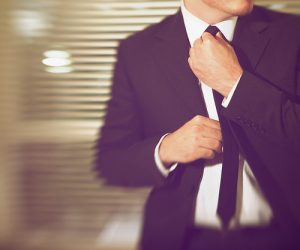 You don't always have to follow fashion trends to look stylish and put together. The reality is that fashion varies according to individual style, profession and even income level. However, no matter what your age, personal style or profession there are 6 key fashion pieces every man must have in their wardrobe.
1. Classic Formal or Business Suit – Every man should own a well-fitting and sharply tailored suit, whether they work in a business environment or not. It is the number one must-have item in a man's wardrobe. A formal suit makes a man look like he can take on the world. It conveys self-assurance and ensures that you never appear underdressed for an occasion. If you don't own one and you're not sure what to go with, the best and safest buy is the classic black or grey suit. Avoid double-breasted suit, as they can appear stodgy and old fashioned. Stick with a single-breasted suit in a classic style that won't go out of fashion.
2. Dress Pants & A Classic White Shirt – If you have a semi-formal event to attend you can never go wrong with a classic white shirt paired with dress pants. The average man in this combo can look exquisitely handsome. It's an outfit that never goes out of style and should be in your wardrobe.
3. Timeless Sunglasses – Just like with a suit, a man should own a pair of sunglasses that have classic style. A pair of wraparound sport sunglasses or a pair of colored frames can be a lot of fun, but a pair of classic metal aviator sunglasses will make you look good through the years.
4. Leather Belt – Sagging pants are so 1990 and they make you look immature. Make sure you to keep your pants up and looking smart by wearing a belt. Every man should own a set of leather belts, one black and one brown, so that they can coordinate them with any outfit.
5. Classic Black Shoes – Classic black shoes are an investment that you will never regret. Black shoes can be paired with almost every outfit, easily making them the most wearable shoes in your wardrobe.
Tip: The basic fashion rule is to match the color of your shoes with the color of your belt. So if you decide to go with a brown belt make sure you also have a pair of brown shoes to complete this classic style.
6. Jeans – Blue jeans are the easiest, simplest and most wearable item a man can own. They are an absolute must-have in any self-respecting man's wardrobe. They are adaptable to different looks and can be combined with dressier shoes, sneakers or even loafers to alter a look from casual to formal. However, it's best to buy a pair in the darkest shade of blue so they don't fade too quickly.
Styling yourself shouldn't be a chore; men's fashion should be fun. If you follow this basic list of must-have items you will be well on your way to having classic style and a fashionable wardrobe.
What's your must-have fashion piece in your wardrobe? We want to hear from you!
CLEVERFIT is the world's first precision fit adjustable collar stay. It's unique patent pending design provides an innovative solution to end decades of frustration. Click here to contact us and check out our video to more about CLEVERFIT.
Photo Credit: JonoMueller