We're already halfway through the summer – are you making a head-to-toe statement? Too often, men forget that accessories, such as hats, can really stand out among the flip flops, board shorts and Polo t-shirts. Keep reading for a quick guide to this summer fashion accessory and give it a try before the season ends!
Summer Fashion Guide to Hats 
Not too long ago, hats were perceived as elegant, distinct and classy. Like most men's fashion, hats still fit into today's modern wardrobe. There are many different styles of hats that are perfect for summer and, if you're looking to make a statement, we suggest the following:
1. The Panama 
This traditional brimmed straw hat comes from Ecuador and features a centered crease. It's often made from plaited leaves and is extremely lightweight and breathable. It echoes of summers on the beach and goes great with loafers and aviators sunglasses.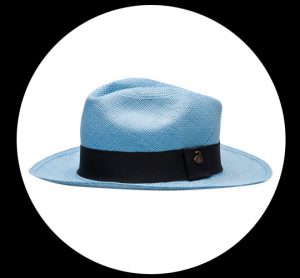 2. The Trilby 
Like a Fedora, this summer fashion staple is narrow-brimmed and has more of a crumpled look. It differs from the classic Fedora with an angled-down brim that is shorter at the front and tipped up in the back. It can be made from several different materials, such as tweed, straw and nylon blends and pairs nicely with cotton shirts and slim-fit shorts.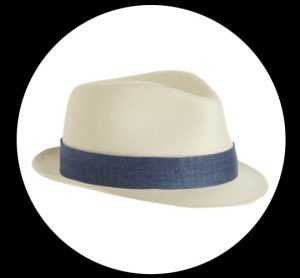 3. The Pork Pie  
Featuring a cylindrical crown and flat top, the Pork Pie hat gets its name due to a close resemblance to a pork pie dish. In Britain, this hat used to represent a "man-about-town" style. This hat is versatile when it comes to summer fashion and can be paired with just about anything.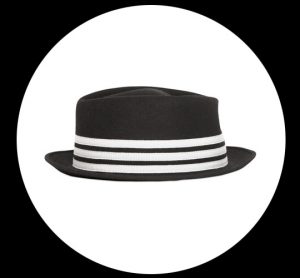 4. The Boater
This hat carries a more formal look for the summer, usually seen on boaters and yachtsmen while entertaining on deck. The Boater is a staple in itself, so pairing it with button down shirts and jeans will help it stand out.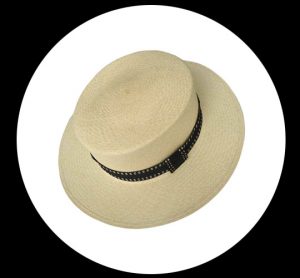 5. The Patrol Cap 
This military-inspired cap is considered a more stylish rendition of the everyday baseball cap. It looks great with a t-shirt, shorts and flip-flops as it lends a very carefree style to the wearer.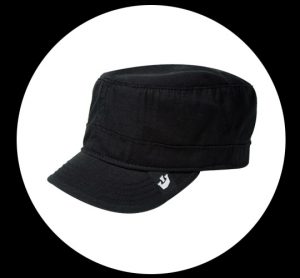 What are your favorite hats to wear during the summer?
Photo Credit: fashionising.com